A new year and we continue to see a high demand for refurbishment and fit out. This is being driven by forward thinking clients who are not afraid to adapt what they have and shake up existing stock. It is great to see so much positivity.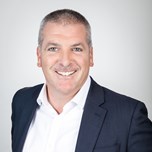 Jason Warren, Managing Director
Collins ended last year negotiating works on a Grade II Listed warehouse located in a popular part of London and started on site at The Office Group's 165,000 sq. ft Chancery House project.
The two sites could not be more different, and we are pleased to have the opportunity, again, to work on buildings that require a mix of skills from the teams.
One project is a run-down yet striking example of London's old warehouses, vacant for more than 40 years; the other is a building that originally opened as the London Safety Deposit in the 1880s and now incorporates the historic London Silver Vaults. Both have new owners with a vision to turn them into the most engaging office spaces in London.
This diversity of project type is one of the cornerstones of the Collins strategy. With creative clients and skilled projects teams, we can continue to repurpose what is already around us by upgrading magnificent structures and creating high-quality finishes in internal spaces.
The Collins business strategy focuses on excellence and continual improvement rather than growth. This is why we dedicate significant time to design development and optimising programme options in the pre-contract stage. The cracks are starting to show with D&B contracts, the nature of structural refurbishment has shifted in dynamic with more clients preferring a more considered and somewhat cautious approach to the fast track nature of simple fit out. One approach does not fit all purposes. The appropriate levels of due diligence must be carried out on tender documents and stage three / four design solutions before the rush to sign contracts and start on site.
Our drive to getting the programme right responds to the individuality of every building; the unique challenges of each require a specific plan. The differences between a traditional brick warehouse and a concrete framed building are quite obviously not just aesthetic. The skill is in appreciating why and how they are different, working sympathetically with the base structures and coming up with an appropriate plan for the project. By understanding how these buildings have been put together and amended over the years, we know how they can be repurposed in the future.
These old buildings have many stories to tell and are an important part of London's history. The ultimate satisfaction is transforming them into modern spaces fit for the 21st century generation. That is what it means to bring purpose – re-purpose – back into a building. It is like restoring a classic car.
Our ability to deliver complex, structural refurbishment as well as high quality fit out continues to be the single most important aspect of our business. It will be central to our success in 2022.
We all need to maintain what we have and rid ourselves of the temptation to knock things down or throw them away. We are fortunate in our industry because we get to take a further step and proactively improve our environment. Walking through London, I see lots of opportunities to reinvigorate old and unloved buildings. I think they are some of the best and most interesting in the capital because they have so much character.
While this sounds sentimental – and of course somewhat biased – this thinking aligns with that of today's tenants. They want to know all about the history and the character of the building and whether the building can be WELL certified and achieve a high BREEAM rating. Tenants and clients would rarely ask these questions 10 years ago but now they are part of the initial conversation.
As our focus turns increasingly to making a positive impact, we need to look at how we can preserve what we have. Reuse, repurpose, refurbish, retrofit. Whatever, just don't knock it down.