Self-funded, sustainable growth.
Since our incorporation in 1956, we have believed in self-funded, sustainable growth and operational flexibility. The Collins board has always ensured a sufficient amount of profit is retained within the business each year and this is reflected in our healthy balance sheet.
We have enjoyed steady growth over recent years, which is testament to the ability of the team to deliver a high-quality, flexible and pro-active service. As a result of this, we have long-standing client relationships and continued repeat business. We are proud to be regarded as one of most respected fit out and refurbishment contractors in London and the South East.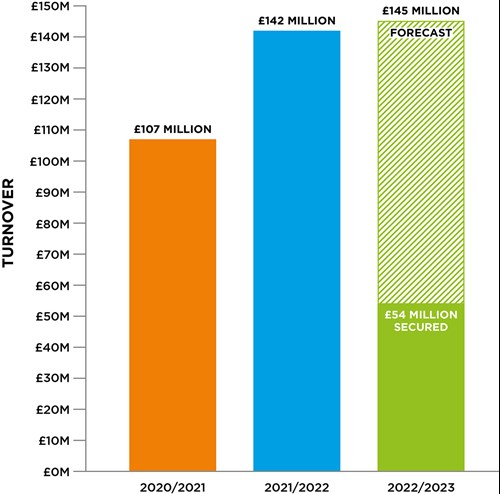 Respected relationships.
We have always recognised the importance of our supply chain in the success of Collins, and we look to build strong, long-lasting relationships to ensure our clients receive the best possible service and everyone involved is paid in line with expectations.