In October 2021 the global family office AM alpha acquired the former iconic H Club, on Endell Street, on behalf of the German family office WE-Holding. Now AM alpha has appointed Collins Construction to transform the asset into a high-quality, creative office space within the Seven Dials Conservation area.
Collins will deliver an extensive Cat A refurbishment that will modernise the 35,000 sq. ft building to restore the fabric of the London landmark and deliver to its client a state-of-the-art, Grade A office which will be the new London office for the global real asset investment manager, PATRIZIA.
On completion, the Buckley Gray Yeoman-designed building will offer four floors of high-end offices, a fifth-floor office pavilion, new terraces, new reception and wellness spaces. Collins will refresh the recognisable Betterton Street brick façade with a colourwash treatment to give 24 Endell Street a more contemporary appearance, while maintaining the visibility of the heritage brickwork pattern.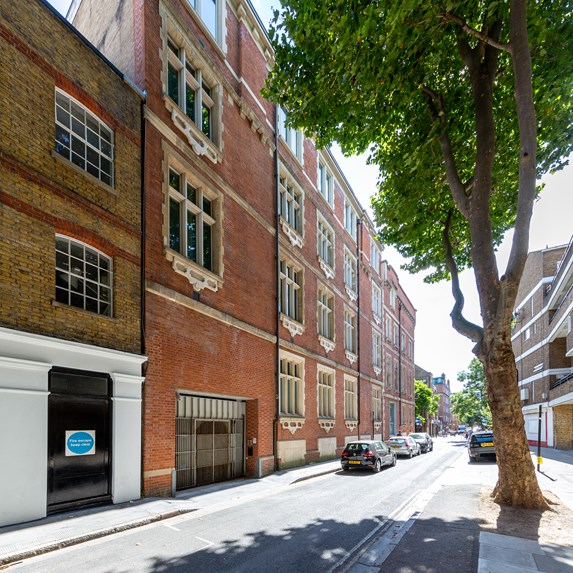 Due diligence during the pre-contract phase and focus on client and all-partner collaboration has enabled Collins to expediate the front end of the programme with early surveys and design for structural aspects. Located within the conservation area, 24 Endell Street will require a significant logistics and structural modifications strategy to achieve AM alpha's Cat A design and sustainability ambitions.
The project is being managed by PATRIZIA's Real Estate Development team who are advising on the planning, design and development of the scheme.
Through early collaboration with its supply chain, Collins has been able to devise a robust approach to the refurbishment to ensure the innovative design, creative vision and sustainability aspirations of the client team are met across the entirety of the project.
Scott Bannon, Divisional Director, Collins Construction, said: "We have been tracking this project for some time now and so are delighted to be working with AM alpha to create for them a high-quality office space in such a recognisable building. Understanding how complex and heritage structures can be reshaped and reused is what we do best. Working alongside Buckley Gray Yeoman we will be able to handover a fantastically designed space within a building restored and transformed to exceptional standards."
Martin Lemke, Managing Director of AM alpha, said: "As an independent company, we develop tailor-made investment strategies beyond current trends with high potential for added value. With the appointment of Collins Construction, we progress in creating value for our clients and tenants."