Collins Construction challenged clients and colleagues in our second 5-a-Side Football Tournament last week at Powerleague in Shoreditch. Eight teams competed for the Copa del Collins, and it was all for the taking!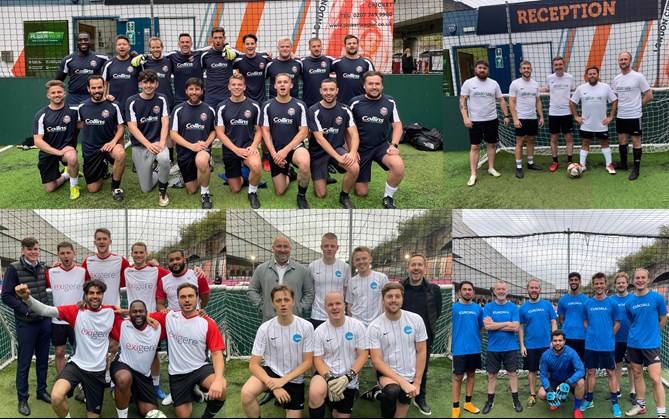 The Collins teams were out in force alongside Exigere, Blackburn & Co., Abakus, Cundall and GDM.
One by one Exigere, Cundall and Blackburn were relegated to the sides. We played a good game, but the competition proved too much, and Collins was knocked out at the semi-final. We retired to the side lines and left Abakus and GDM face-to-face on the pitch, both teams eyeing the Copa del Collins.
All teams played with passion and good sportsmanship throughout, but there could only be one Copa del Collins winner…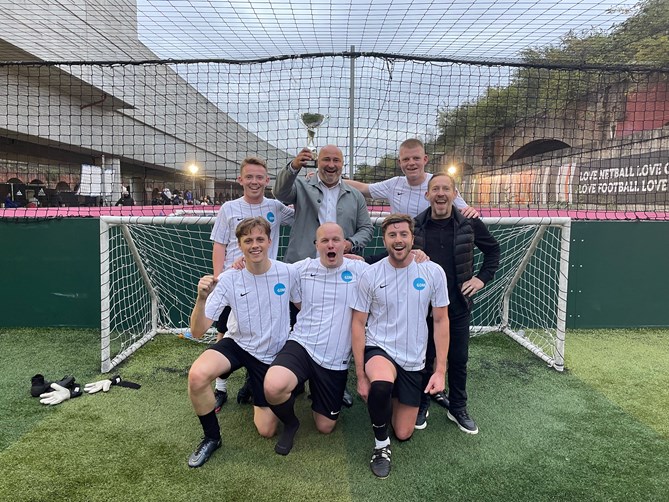 Well done to GDM who were crowned victors of the Copa del Collins 2021!
A big thank you to the following companies for taking part; Exigere, Blackburn & Co., Abakus, Cundall and GDM. Next year, it could be you.