Landsec has appointed Collins to deliver the £4 million refurbishment to a further four floors at Dashwood, Liverpool Street. Collins is now delivering a programme of projects across 14 of the building's 17 floors, totalling circa 120,000 ft2.
This next phase of the programme involves the refurbishment of floors one, four, ten and eleven to provide Landsec with further floors for its Blank Canvas workspace solution.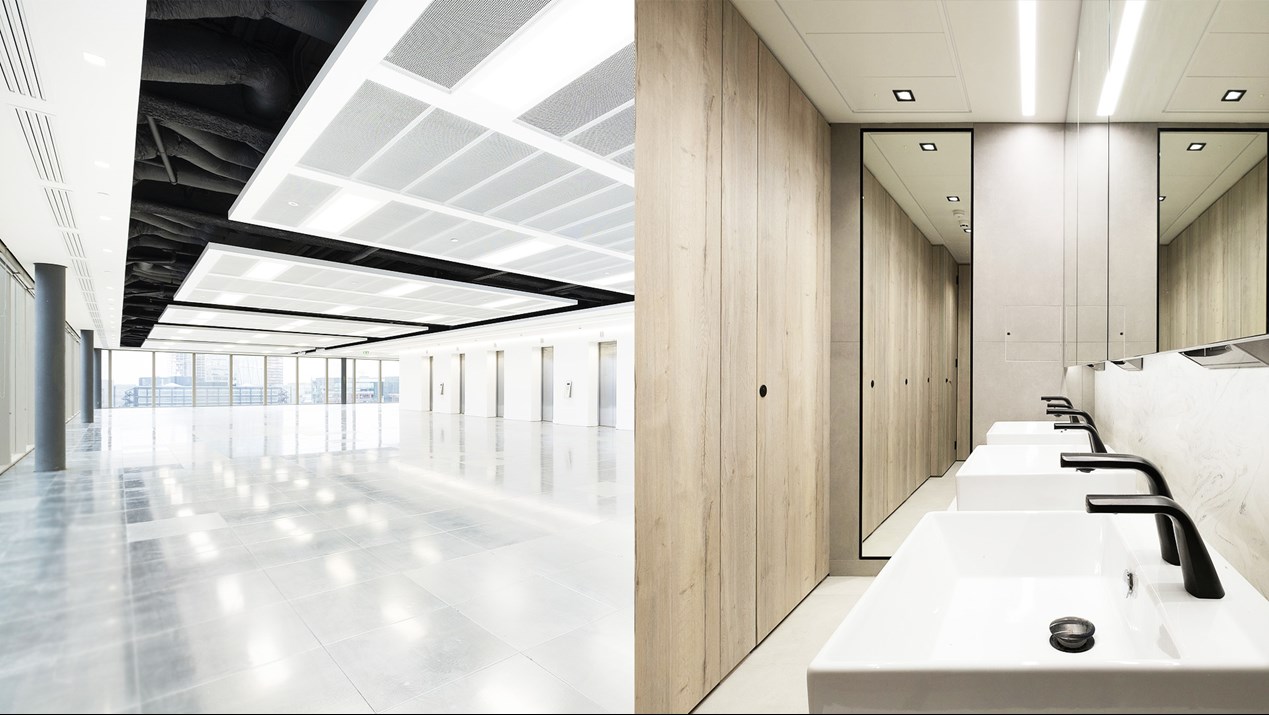 The team is also proud to announce the completion of three floors as well as the basement area. These floors now offer a modern Cat A space for future tenants and the basement area offers new and refurbished shower enclosures, new cycle facilities, and fully refurbished WC's.
Collins has been on-site since June last year delivering the programme of projects that will create three different workspaces for Landsec: Myo, Blank Canvas and Customised. The initial £7.5 million appointment was for the Cat A refurbishment across six floors and the basement area, followed by the £6 million Myo fit out across a further four floors. Collins is also delivering Landsec's Customised workspace to the second floor, which can be delivered to any of the Blank Canvas floors upon request.
As well as the appointment to the new floors, Collins has also been appointed to deliver the Myo show suites, ahead of the Myo floors completion in April.
Ryan Cleanthi, Project Director, said: "Delivering multiple projects under one roof will always provide challenges, but Collins' one-team approach allows us to work dynamically and collaboratively with Landsec to ensure each stage of the project is delivered to the same high quality. We understand that the journey of the delivery, as well as the end result, is what makes a project a success and we're looking forward to working with Landsec on these further floors."