Collins has transformed Linhope House, a Georgian residential property on Linhope Street in Marylebone, into an inspiring educational space for the students at Francis Holland School Regent's Park.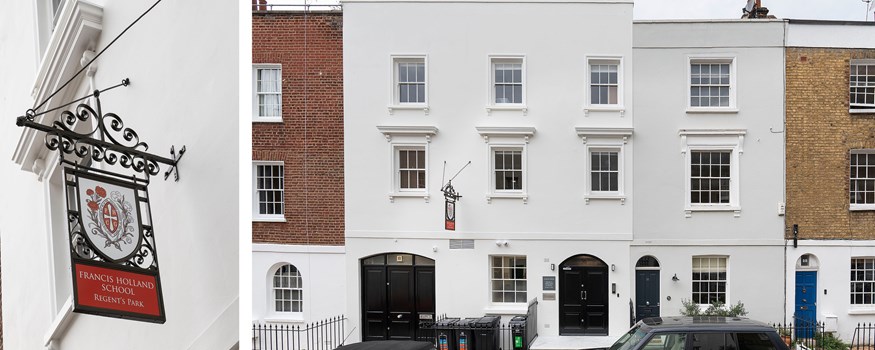 The fast-track fit out has created an innovative 16+ education hub with flexible space and integrated technology. The Collins team has fit out the unique building to combine the elegant, Georgian exterior and traditional features such as 'The Reading Room' with a classic scholarly design, with state-of-the-art facilities including a Think Lab, private soundproof booths and collaborative learning and study spaces to inspire innovation.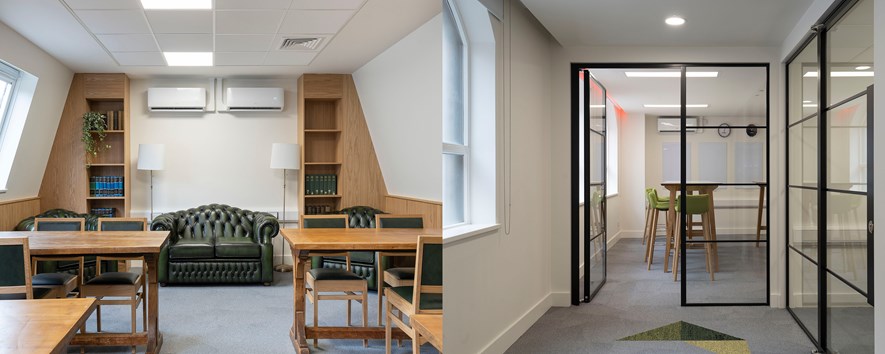 The team worked closely with Francis Holland Schools Trust to create a 17 week, fast-track fit out programme that suited their term times, ensuring the building was ready to open for the beginning of the school year.

A key challenge of the fit out was opening up the rear of the building to create a new common room which features tiered bleacher seating made from one 15-metre piece of bespoke joinery, a bio-farm green wall, a presentation area, and quiet study areas.  The team has also created an inviting new reception and entrance area, new kitchen and canteen, and has fit out a number of classrooms and meeting rooms throughout the 6,000 sq ft building.
 Ryan Cleanthi, Divisional Director at Collins Construction said: "Collins' cross-sector fit out expertise and experience working within some of London's most challenging buildings meant our team were able to remodel an original 1800s London property to create an educational space with cutting-edge facilities. We have successfully transformed a worn building into a distinctive and individual space that the students and teachers can benefit from and enjoy, and we have thoroughly enjoyed working with Francis Holland Schools Trust to deliver this project."
Steve Vincent, Facilities Director at Francis Holland Schools Trust, said: "Collins Construction have produced a fantastic, innovative and inspiring facility for the school. Throughout the project, the Collins team has been understanding and flexible in their approach, showing respect for the needs of the school and its community. Linhope House has been finished to a high standard, with a bright, modern feel including various spaces for students to study in groups, in private, or relax with friends in the amazing new Common Room."
The full delivery team included Jackson Coles, Richard Hopkinson Architects, Clarkebond and Carmel.