Collins has been appointed by Francis Holland Schools Trust to transform Linhope House, a commercial property on Linhope Street, Marylebone, into an educational space for the sixth form students at Francis Holland School Regent's Park.
The £1.4 million refurbishment of Linhope House comprises 6,000 sq ft arranged over a ground and two upper floors and is an original 1800s London residential property with the exterior of the building in keeping with the neighbouring properties.
Collins' experience delivering refurbishment and fit out to complex, cross-sector buildings meant the team was ideally positioned to convert the mid-19th century residential property turned commercial, into its new role as an inspiring educational space.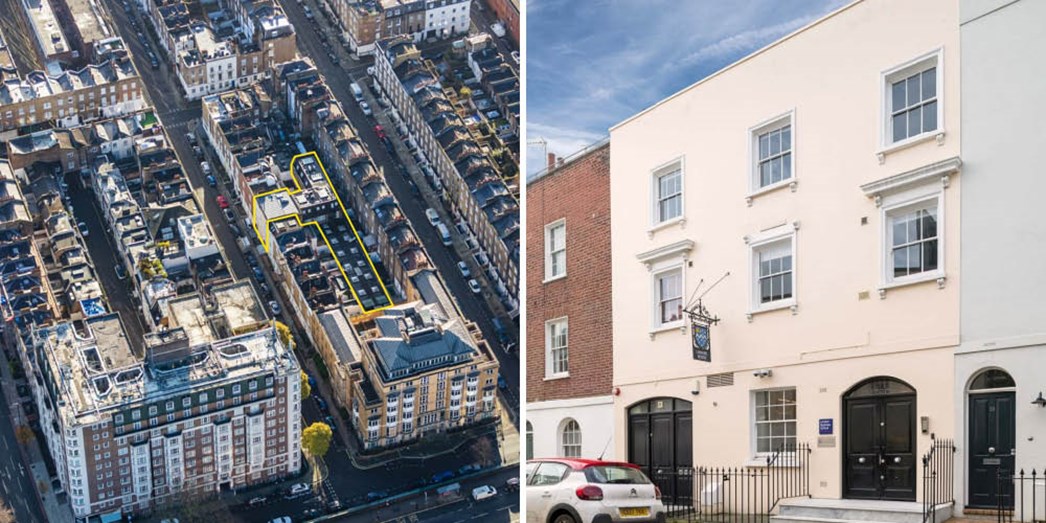 The team is currently onsite delivering the fast-track fit out to ensure the building is ready to re-open for students before the summer holidays. The fit out includes opening up the rear of the building to create a new common room, which features tiered bleacher seating made from one 15-metre piece of bespoke joinery, a bio-farm green wall, a presentation area, and quiet study areas.
The team will also create a new reception and entrance area and will fit out various classrooms and meeting rooms throughout the building to upgrade all spaces for students and teachers.
Ryan Cleanthi, Divisional Director at Collins Construction, said: "Linhope House taps into our expertise of working within commercial as well as educational buildings and we are particularly pleased to be working with such a visionary trust as Francis Holland who has an ambition to provide facilities that reflect modern teaching needs within an upgraded, yet original 1800s London property."
Steve Vincent, Facilities Director at Francis Holland Schools Trust, said: "We are looking forward to working in partnership with Collins Construction on this historical project to create a modern, vibrant educational facility for the sixth form students at Francis Holland School Regent's Park".
We're looking forward to showing you more as the project progresses. A fantastic project to be delivering alongside Jackson Coles, Richard Hopkinson Architects, Clarkebond and Carmel.