Collins has handed over Fortius Clinic's newest state-of-the-art facility which opened its doors to patients in September. The outpatient, diagnostic and treatment centre will offer rapid access to orthopaedic and sports injury treatment.
Collins delivered the £2 million fit out to the entire ground floor of 22 Worple road, Wimbledon, a newly refurbished commercial development handed over by Collins earlier this year on behalf of Janus Henderson Investors. 
The fit out included a new independent entrance and impressive reception area for the clinic to welcome patients, as well as multiple smart waiting areas. The clinic has seven consulting rooms and a fully equipped imaging suite with the latest technology including: 3T MRI scanning, X-Ray and Ultrasound.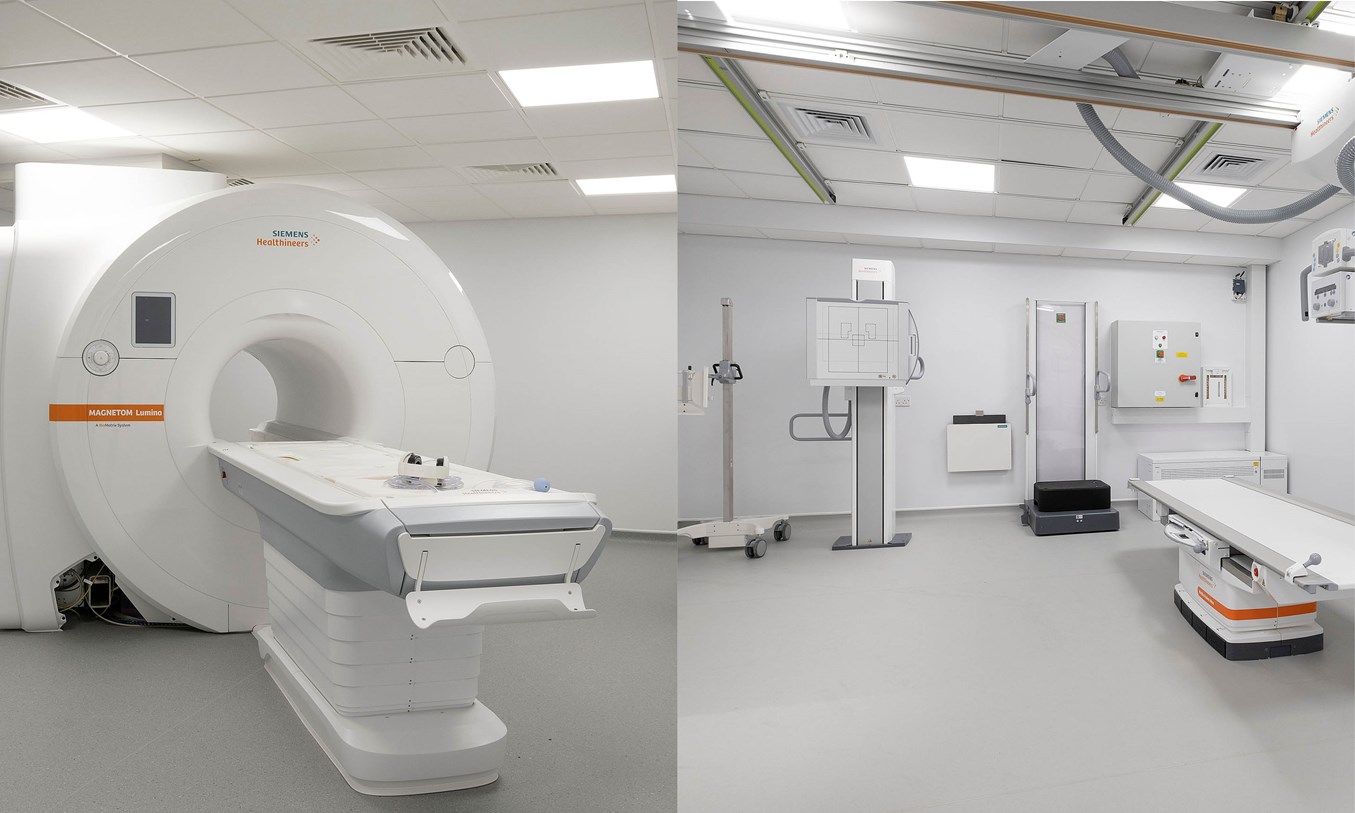 Due to their size, the MRI scanner and X-Ray had to be craned into the building through the roof. The MRI scanner weighs around 7.5 tonnes which meant the floor needed to be strengthened with steel beams and reinforced concrete slabs to support the weight. The MRI scanner also needed to be housed in a faraday cage made of non-ferrous materials to protect patients and staff from the magnetic field when in operation.
These high-performance and complex facilities rely on advanced building and design technologies, which our healthcare teams experience of over 17 years helps us to manage and deliver efficiently and safely.
The beautifully designed facility has allowed internationally renowned Fortius to make this important strategic step in their expansion. The high-end finishes and state-of-the-art equipment will allow them to continue to provide the first-class service they are known for.