Collins has appointed Karen Rosvall as Principal Design Manager to lead its multidisciplinary Design Management team.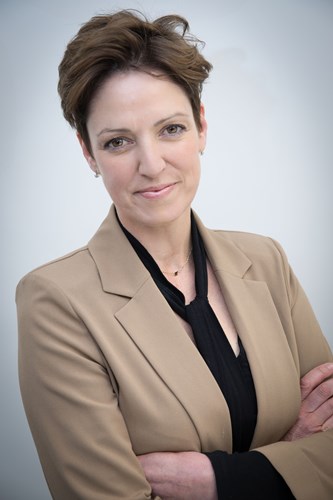 The appointment follows a recent restructure of the company's Design Management function to create a unique team that offers the structural and architectural expertise required for a complex structural project.
Karen's role will be to co-ordinate the two disciplines and use her knowledge of the design process to ensure the team works as one to deliver a holistic structural and architectural programme from cradle to grave.
Karen has joined Collins after almost eight years at ISG where she managed a team of Design Managers whilst working across a broad range of project values and durations, including a £35 million refurbishment of Arcadia's head office on Oxford Street.
As Principal Design Manager at Collins, Karen will ensure the Design Management offer is consistent across the business whilst being flexible in its approach to support the client, project size and scope.
Rob Carr, Director said: "Our restructured Design Management team will lead in the development of appropriate, de-risked and achievable project programmes to the benefit of our clients and to Collins. The team will work together to recognise, anticipate and solve fabric and design problems and make the programme watertight, with no surprises."
Karen said: "Managing the unique structure of the Collins Design Management team, benefitting from both Architectural and Engineering professionals, will be a new challenge and is partly what attracted me to joining Collins. Having this robust multidisciplinary team will add significant benefit to clients at all stages of the project – from tender to completion. I'm looking forward to bringing a new perspective to Collins to lead the team and implement a more considered approach to the full design management process."
Rob Carr's blog highlighted the further recent additions to our Design Management team that has bought sector experts in house to create additional programme accountability. This combined team will offer an enhanced layer of expertise to create greater efficiency throughout our design service.