As part of our 60th anniversary celebrations Collins partnered with the Lighthouse Club Charity, an organisation providing financial and emotional support to the construction community and their families who have suffered an injury or long term illness. A target of £10,000 was set and, through a series of fundraising efforts including bake sales, table-tennis tournaments, BBQ's and raffles, we are delighted to have raised over £13,000 for the worthwhile organisation.
"Collins Construction have truly entered into the spirit of Lighthouse Day and encouraged all of their sites to set aside one day to help our own. Our charity receives no public funding and relies on the generosity of companies like Collins to help fund our charitable services to the construction community. We can't thank them enough for their significant contribution and hope they will make Lighthouse Day an annual event." Bill Hill, CEO of the Lighthouse Club Charity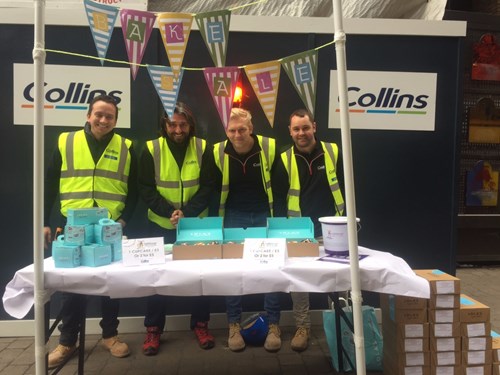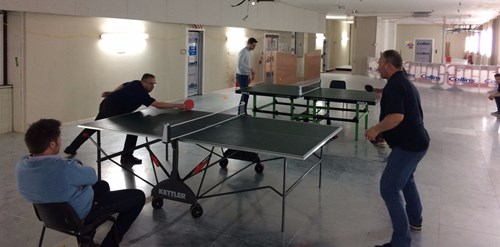 The Lighthouse Club Charity, who also celebrated their 60th year in 2016, receive no public funding and so rely entirely on the generosity of those within the industry to help them continue their vital work. Thank you to everyone who took part in the fundraising efforts and to all of our sub-contractors for their generous donations. Special thanks to Nico Contractors, Innovation, ESL, Safety Signs, Spiralis, PIP Electrics, Sale Group, Proactive Joinery & Construction, Alternative Business Machines, Quadrant Flooring, T&S Acoustics, James Johnson & Co, Hireman, Light Power Installations, Dave Mundy Strip Out, DK Cleaning, T&T Timber, Berkeley Integra, Rydan Mechanical Services, Terry Gregory Metal Fabrications, Floorplan Systems, Specialist Joinery and Costa Sanson.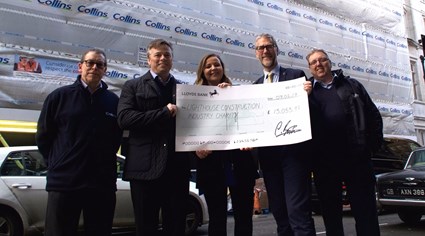 Back to News