Collins is proud to have received a RoSPA Gold Health and Safety Award for working hard to ensure its staff, sub-contractors, and clients get home safely to their families at the end of every working day.
Organisations receiving a RoSPA Award are recognised as being world-leaders in health and safety practice, and this is now Collins seventh consecutive award. The RoSPA Awards scheme is the longest running of its kind in the UK, and receives entries from organisations across the globe, making it one of the most sought-after achievement awards for health and safety worldwide.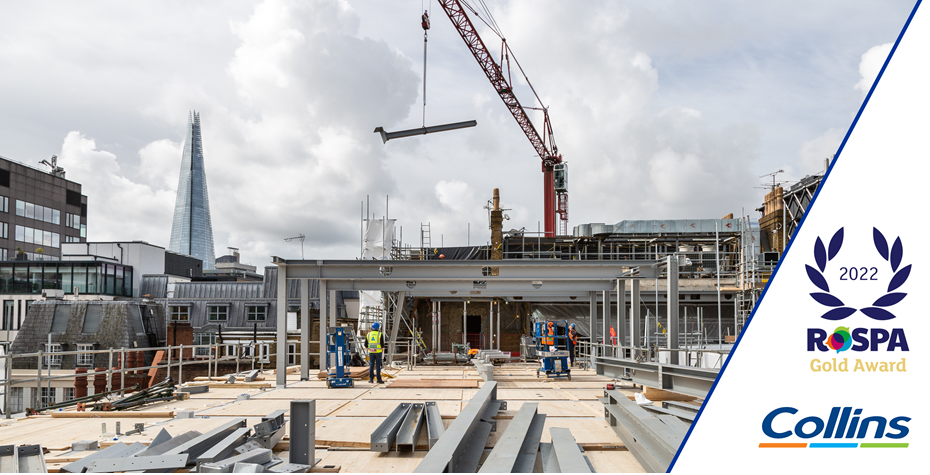 Receiving a Gold Award means we have achieved a very high level of performance, demonstrating well developed occupational health and safety management systems and culture, and outstanding risk control.
Tony Turner, Director of SHEQ, said: "A huge well done and thank you to everyone who helped us achieve this award by championing and driving up health and safety standards every day. Our number one priority is creating a safe working environment for our employees and partners. Collins's one-team approach means we all work together to encourage the right behaviours and reduce risk to the lowest possible level. Having now been a RoSPA member for 15 years, we are delighted to have received another Gold Award. Our continuous recognition in these awards demonstrates our ongoing commitment to health and safety in the workplace."