Collins is currently on site at 1 Ely Place to carry out the refurbishment to the former Natwest banking hall. A historic property originally constructed during the 1870's, 1 Ely Place is situated at the junction of Holborn Circus, Hatton Garden and Ely Place, which is one of the last remaining private gated roads in Central London.
Working alongside Development Manager Epsilon Real Estate Partners, MESH Construction Consultancy and dMFK Architects, Collins will convert the commercial property to offer modern office space whilst retaining the grandeur and elegance of the historic bank building.
The refurbishment of the existing double-height ground floor banking hall includes installing a new steel frame mezzanine level to create additional lettable space, which will be accessed by a feature helical staircase. The space will be converted into modern, open plan office space with a new enlarged reception area. Despite the modernisation, the space will preserve and celebrate the original building features, including the restoration of the original timber wall panelling, to provide a striking contrast between old and new.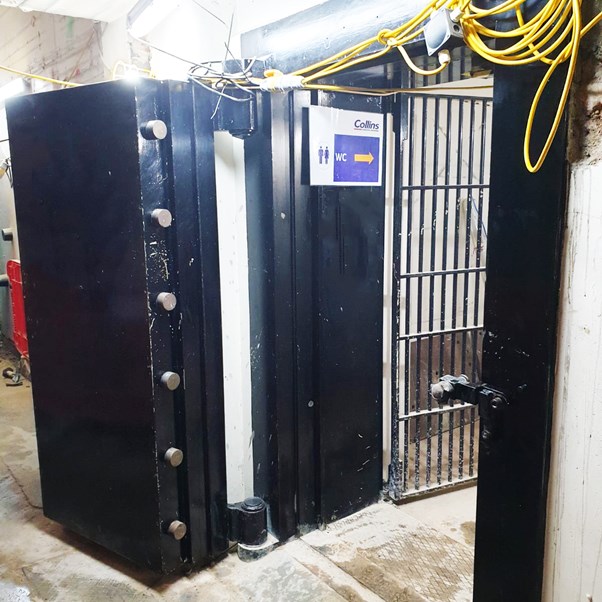 The basement, previously used as bank vaults, will be completely refurbished to house new bike stores, showers and WCs, with two new staircases being installed for these to be accessed. The existing Chubb vault doors are being refurbished and fixed open as historical features.
To support the new mezzanine floor, the basement layout will be reconfigured to allow for the structural steels, and the new WC layout will need to be co-ordinated with the new structural requirements of the building.
The facilitation of the mezzanine level columns and general builders work through the vaults has brought its own challenges; each vault is clad in two layers of 12mm steel plate over 800mm thick dense brickwork walls.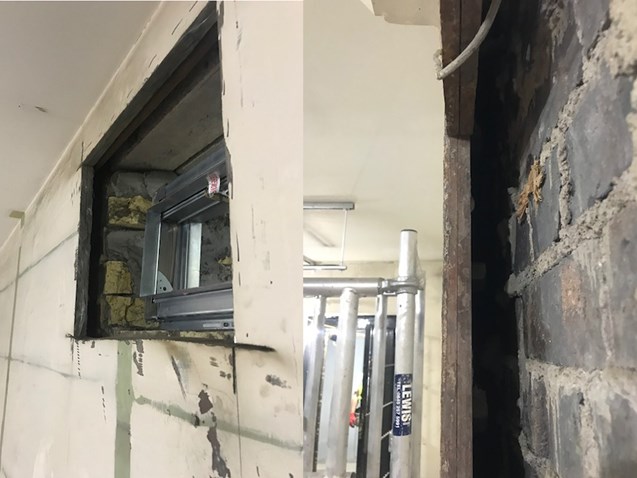 A key part of the refurbishment has been to enlarge the external plant area on the second floor to allow for an upgrade to the building services. To expand the plant area, scaffolding has been erected to the rear elevation of the building. The existing tenant's condensers have then been relocated onto the scaffolding whilst the new plant area is being formed.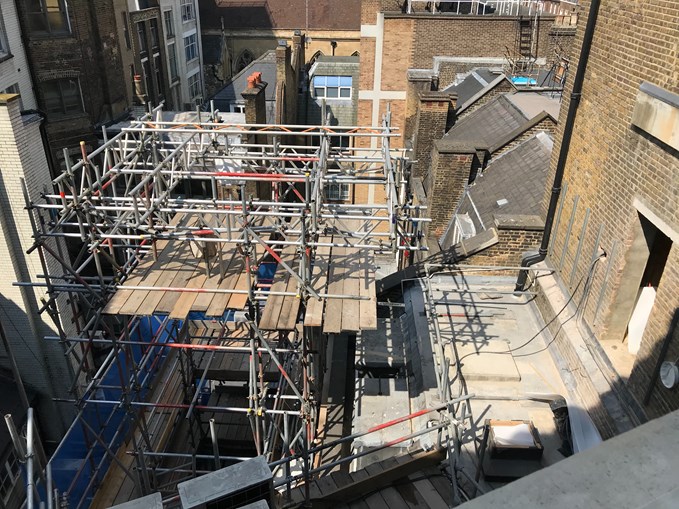 An upgrade to the buildings power, plumbing and drainage systems throughout, as well as forming new risers, has been an integral part of the refurbishment to future-proof the office space for occupiers.
Collins has just completed the structural elements of the refurbishment to allow for the office fit out to commence. The first and third floors will be fitted out to create Cat A and Cat A+ modern office space which will include new toilets and kitchenettes.
The refurbishment is due to finish November 2020.
For any leasing enquiries:
Michael Raibin
Colliers International
Direct +44 20 7871 7421
Michael.Raibin@colliers.com