There are many who will not take on complicated cut and carve because of the risks involved but it is these complex structural refurbs that transform abandoned shells into assets of great value, for both client and city.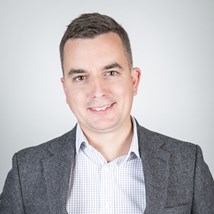 Bill Bowers, Project Director
I'm a very practical person. I break problems down into bite sized chunks so I can see how individual components come together to form a solution. My earliest memories are of helping my Dad make furniture in our garage. I went on to be a carpenter and joiner and my role today is a natural development of that trade but dealing with slightly bigger and more complicated projects. Projects that are complicated and involve risk offer an opportunity to find the solutions within buildability, i.e. by exploring different construction methods, and to develop programming techniques to deliver projects as safely and as efficiently as possible.
At Collins, the team who takes a project to completion starts working together at pre-construction to pour over the detail and decide if the project is one for the business, but essentially it falls to the Project Director to say, 'yep, we can do this.' Changing a building's structure from its original status through a series of complex, technical modifications is what really excites me, so I am more likely to say yes.
A project with significant risks in its buildability requires two key factors to make it a success. A team with ambition, and a realistic programme that creates the time and resources to thoroughly understand the building and be able to account for the unexpected. The result is a high value, repurposed, sustainable and modern building whose preserved history enhances the building's brand and attractiveness and often gives it an edge over many new builds.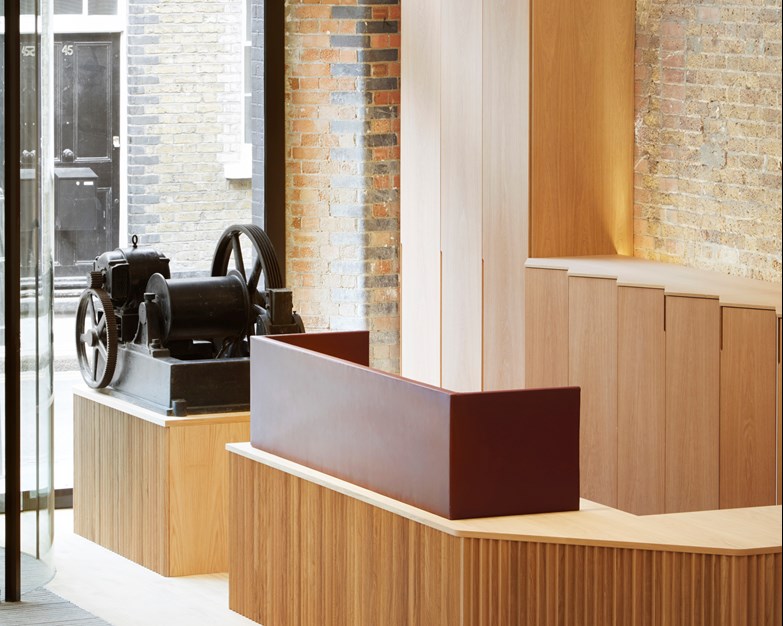 Office refurbishment on Brick Lane for serviced office provider, Fora. 
When clients know their building used to be an Ice Factory, Tent Factory, Pickle or Toy Factory they can really play with the design and collaborate with the architect to transform an interesting but dilapidated building into something special. We often find buried artefacts that we salvage to use as decorative and unique features in the final scheme.
The complex structural refurbs pose daily risky activities; there is a great deal of structural demolition, ground works and heavy construction and the team has to be totally focussed on the buildability and safety of the project. Much of my time in the early days will be spent de-risking the project through careful planning, developing designs for sound temporary works and making sure the programme is robust and safe. When the space is ready for fit out the whole team has a clear understanding of what can be achieved because we know the building inside out. By working in partnership with the design team, the whole process runs much more smoothly.
With fewer new builds in the pipeline and a wealth of interesting, existing stock, more developers are looking at complex refurbishment. Some are daunted by what they see as a lengthy, complex programme of unknowns.
There is a tendency to programme complex refurbishments in a very sequential manner, i.e. clear programme periods for the demolition, then the ground works start, then once that is complete the new structure can be built and so on. This can result in an extremely risk adverse and lengthy programme that often works against the client and contractor team in terms of costs and achieving a desired date for practical completion.
The skill lies in viewing the project in its entirety and developing programme solutions that allow certain aspects of the project to progress in conjunction with others. For example, by installing a temporary roof where you are removing the roof may cost more at the project front-end but it enables the start of the lower floor fit out while there are ongoing works to the structures above. Cost and time balance is restored.
The key to this approach is skill and experience, and relationships.
While no two 18th century London factories are the same, Collins recognises the structures because of our experience and we know how to tackle specific problems because of our skill. We collaborate with our subcontractors working closely with them at tender stage so we can tap into their expertise and understand what packages can be achieved at each stage to create efficiencies.
And we rely on our clients to trust us. It is a far more risk-adverse approach to procure a shell and core or CAT A building, but structural transformation on a grand scale offers greater financial return – to balance the risk.
It is a huge team effort at the start of these projects and the client works alongside us articulating their ambitions and putting their faith in our programme. Once we have identified risks, created contingencies and developed the right programme we can get on with reinventing 30,000 ft2 of abandoned asset and turn it into something truly amazing.