The US re-entering the 2016 Paris Agreement has returned climate change to the front pages. For Heads of Sustainability, promoting the green agenda has always remained our focus. During the past year we have helped our Boards navigate challenging times without abandoning one of the biggest challenges we have.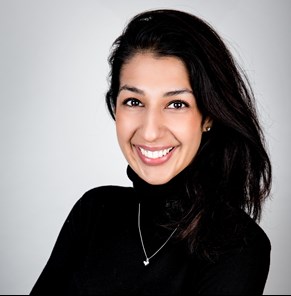 Anisha Sehgal, Head of Sustainability
Over the past 12 months, my approach has been ambitious yet sensitive to the immediate business priorities. Collins, like the rest of the industry, has been absorbed with managing the consequences of COVID-19. My role has been to redirect senior team time away from what is right in front of them and focus on implementing new carbon measures, systems of reporting and setting ambitious targets in carbon reduction for 2021.
Mitigating the consequences of global warming is a long-term programme and this makes it easier to side-line for more imminent issues of business-change. It is a challenge that Heads of Sustainability know all too well.
But we know nearly 40% of global carbon emissions are created by construction and so must accept we have a responsibility. Government ensures we take this seriously through the mandatory SECR and ESOS reporting frameworks, but what about our moral obligation? It is this that turns the minimum effort into tough targets.
Last year, both Grosvenor and The Crown Estate committed to net zero by 2030 with Grosvenor stating that it will "eliminate carbon emissions under our control and sustainably design, construct, operate and invest in net zero-ready buildings."
Collins is on its own carbon journey creating benchmarks and tough internal targets each year, learning as we go along where we could have done better and stretching ourselves to do more.
We implemented our own internal system in 2018 to capture our carbon consumption across scope two and three emissions and since then have learnt a lot about where we can improve and where we need to offset our carbon use.
Last year our strategy centred on collating carbon data, off-setting where possible and reviewing where we could implement energy efficient practices on-site. We installed LED and PIR lighting across all sites; chose products and materials that had higher energy efficiency credentials and even gave all our employees Chilli bottles to reduce the plastic waste of water bottles.
Our lesson was that focussing on it 'all' is commendable but doesn't create the biggest impact for a company our size. Undertaking a review of recent baseline data and comparing it to last year, we know where we can make the most impact for 2021.
Quick wins, such as energy efficient lighting and Chilli bottles remain in place but this year we are focussing on materials procurement and how we offset our energy consumption across all our sites. This means changing the way we purchase and use our products, turning to greener materials and offsetting when there are no other options available.
We are also exploring how to use low carbon alternatives on site. Whether this is through the use of green energy providers such as Ecotricity, or electric machinery and clean technology, our longer-term aim is to phase out diesel use on-site. Our role is to deliver great buildings for our clients and to do so while exploring new construction methods that generate less waste.
It is our clients who keep us on our toes; we mirror their ambitions as much as we can and contribute to their on-site sustainability goals, but we also want to position Collins as a company that makes and maintains its own commitment to reducing carbon emissions. One of our core values is to make a positive impact, and we try and uphold that across all our sites and in the work we do.
Even without a global pandemic, a commitment to carbon reduction and energy efficiency takes a great deal of resource in people, cost and time. During periods of immediate challenges, businesses need people like us to help forge ahead in developing sustainability strategies to tackle the longer-term challenges we face. I believe we are stewards of our planet and it is our duty to support local and global endeavours. Collins is on its carbon journey and we're still learning but we're also improving and pushing ourselves to be better.