The last three months have seen great change, but as we begin to walk back into our new normal has COVID-19 given us the opportunity to reset?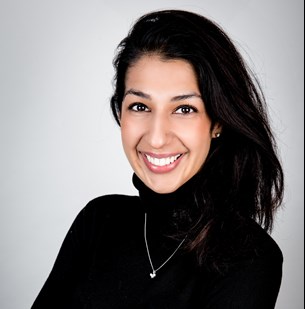 Anisha Sehgal, Sustainability Manager
Scientists have recorded cleaner air quality in London and global carbon dioxide levels have dropped significantly. Our big challenge is to ensure the recovery has a green focus.
I joined Collins in 2018 and the Board was incorporating sustainability into everyday business practices. That year's initiative was to work with Carbon Footprint Ltd. We calculated and measured our carbon footprint and offset this by funding the equivalent carbon dioxide savings into two certified clean energy projects based in India.
While we know carbon offsetting has its limitations, this audit has been another step in our programme towards net zero. With a UK commitment to bring down greenhouse gas emissions to net zero by 2050 and nearly 40% of global emissions created by construction, we accept we have a responsibility.
Over the last year we have utilised SMARTWaste to collate and measure our consumption of energy, water, waste, materials and transport. We have implemented KPIs to reduce these and continue on our journey to become a more sustainable business. We have focused on mental health by implementing an internal Wellness Team, supported local charities and are consistently looking into new and efficient technologies that support how we work.
Over the past 12 weeks, we have been able to streamline our sustainability objective as a company. Our core value to make a positive impact remains fundamental to how we work with clients and partners and pushes us to innovate so we can improve our own workplace and the workplaces we deliver. Ultimately, we have utilised this time to discuss with clients and partners how we can work together to further improve our environments whether this be through design, our construction practices, or working with clients.
Like others, we have faced recent challenges; a housebound workforce, socially distanced sites. We now have to explore what these look like long-term for our business and also the industry. This is sustainability and we have just accelerated our responses to it.
Undoubtedly, the global spread of COVID-19 has had both physical and economic consequences. As we navigate ourselves out of lockdown, we will be a more resilient society and the buildings and public places we used to frequent will play a critical role in this shift. The industry focus on the office comes as no surprise, the workplace has undergone the most radical change of all sectors over the past few years. Over the last five, there has been an emphasis on building health with the introduction of the Fitwel Standard and WELL Certification and it is our belief that this is where the sustainability of future workplaces will have its biggest impact.
Many are concerned that the green agenda will be less of a priority as businesses struggle to rightsize themselves over the next few months and mitigate a potential recession. This is where collaboration and goal alignment between the contractor, the design team and client can benefit all businesses and the project, building, environment they are delivering together. If we learn lessons from the pandemic, we could create a more robust environment that is sustainable and well-equipped to dealing crises.
We have seen society's concern for climate change and there is strong support for the individuals and businesses that innovate to make a positive impact. We now have an opportunity to reflect on these past three months and on how to respond positively to the issues that fall under the remit of sustainability: wellbeing; mental health, resources and efficient working practices. Let us see what good we can create out of these challenging times.