Collins is proud to announce the completion of the £3.6 million refurbishment to the former Natwest banking hall at One Hatton Garden and the adjoining office space at One Ely Place. A historic property originally constructed during the 1870's, the building is situated at the junction of Holborn Circus, Hatton Garden and Ely Place, which is one of the last remaining private gated roads in Central London.
Working alongside Development Manager Epsilon Real Estate Partners, MESH Construction Consultancy and dMFK Architects, Collins has converted the building to offer modern office space whilst retaining the grandeur and elegance of the historic bank building.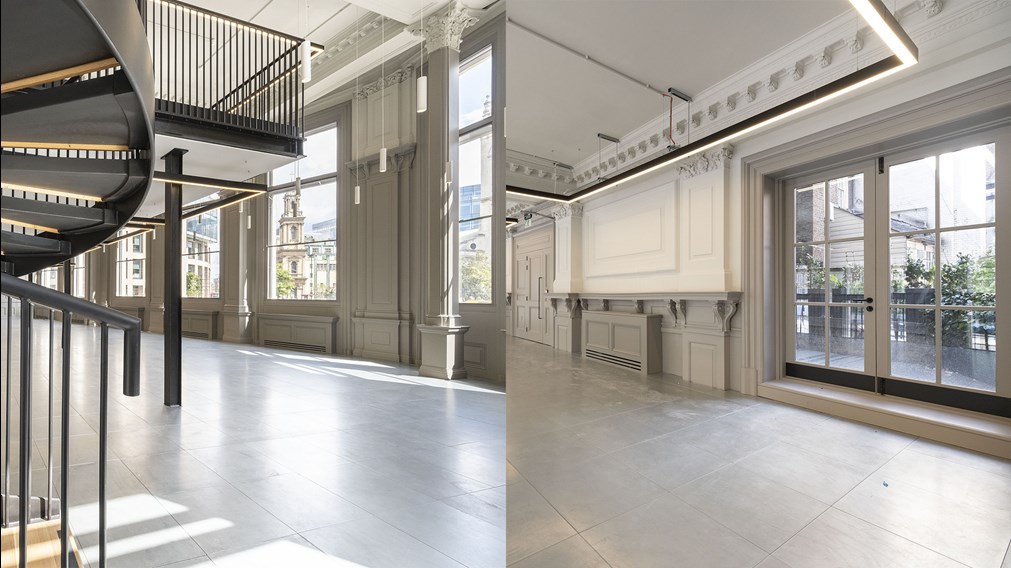 The refurbishment of the existing double-height ground floor banking hall at One Hatton Garden involved installing a new steel frame mezzanine level to create additional lettable space, accessed by a feature helical staircase. To support the new mezzanine floor, Collins reconfigured the basement layout to allow for the structural steels.
The hall now offers modern, open plan office space with a new enlarged reception area. Despite the modernisation, Collins has retained the original building features, including the original timber wall panelling, which has been restored to provide a striking contrast between old and new.
The hall's sturdy bank vaults, located in the basement, are now state-of-the-art bike storage and shower facilities accessed by two new staircases. The original, impenetrable Chubb vault doors have been restored as historical features.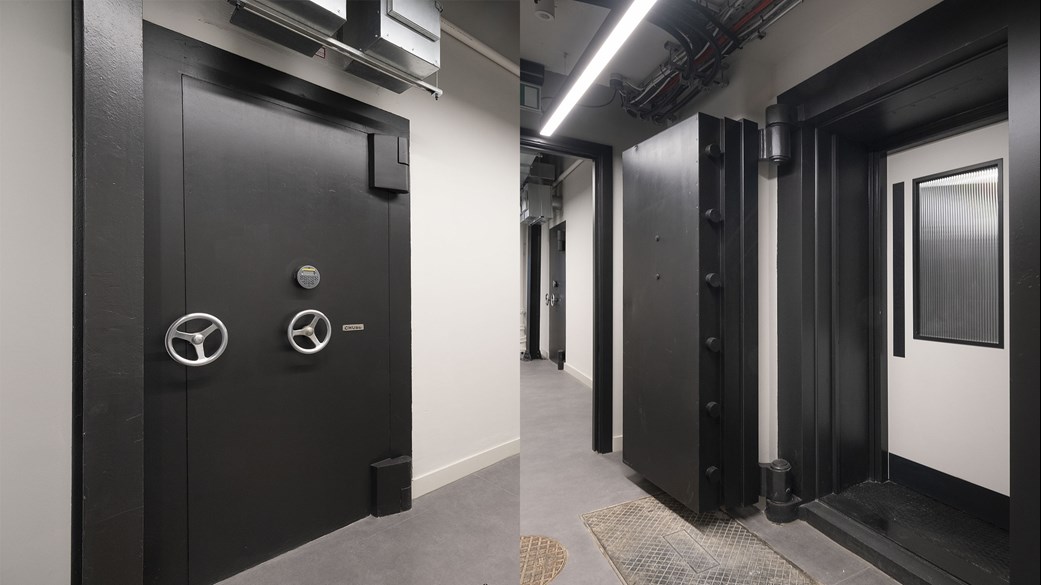 The team enlarged the external plant area on the second floor for an essential upgrade to the building services. Careful planning was needed during the initial stages of the refurbishment to allow for a logistically challenging scaffold to the rear of the building, which is fully enclosed by neighbouring properties. The existing tenant's condensers had to be relocated onto the scaffolding whilst the new plant area was formed.
The team then completed a Cat A+ fit out to levels one, three and four at One Ely Place to provide contemporary office space that is ready to occupy. The fit out included installing workstations, meeting rooms, phone booths, kitchenettes and breakout areas.
Collins has a one-team refurbishment and fit out approach to adapting buildings for change. This holistic approach has been hugely important to the success of the project and the functionality of the building through a change in use. Making the structural alterations to the building with the final fit out in mind is hugely beneficial for a flexible and collaborative journey.