With depressed property prices and a workforce working from home now is the optimum time to add value to your assets by refurbishing and fitting out an old space.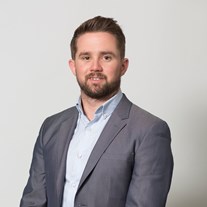 Dick Humphreys, Senior Project Manager
Making quick decisions that take advantage of environmental change has huge benefits. A significant refurbishment and fit out of a £5m-£20m project that starts today will complete as the workforce makes its way back to desks across London and occupiers look for space that offers something new.
But this agile approach to property refurbishment requires the support of site teams who are consistent in delivery and respond to projects in a way that is familiar and with a no surprises approach. This consistency in project journey, from the pre-construction stages through to delivery and completion has a fundamental impact on the cost and timeframes of the project.
There are very few jobs more complex than managing 140 people in the transformation of circa 100k ft2 of existing structure into 21st century office space. The opening weeks of any programme are vital to the long term success of the project, often forming the foundations of your critical path. Efficiency can often be reduced during this period with the need to align the man-management of new personnel from differing disciplines, skill sets and personalities. The PM is tasked with understanding the site team and how to get them to work together in the most efficient, collaborative and effective way.
Working with familiar faces in familiar surroundings is hugely positive on the start of a project because everyone knows each other and the standards and expectations to work to. On arrival to site, logos and signage are the same, office and welfare facilities and temporary work areas for the client, construction team and subcontractors have the recognised high-quality standards; the approach is systematic and understood from the outset.
Construction is heavily process-driven and we ensure our supply chain know the processes, standards and IT infrastructure we use on site so we don't have to reinforce training at the start of each programme. The first four to five weeks of a project is often challenging as new file sharing, programming and project reporting systems are introduced, having a consistent supply chain and management team reduces this need for repeated training.
Collins has strong relationships with its supply chain and we have achieved this by ensuring the subcontractors and professional team feel like one team with one goal. With this approach, trust and accountability are immediately present. Each team is reliant on another to deliver a job on time and to the right standard, and it is expected they have worked through the best approach on each task for the sake of the project.  
This means that time and thought are given to problem solving, and when a problem arises, a team member can be trusted to have explored various solutions before presenting the one they know is the right fit. The Collins approach is that all options are on the table to get to the right one.
I have had periods of three to four consecutive projects working with the same mechanical, electrical, joinery ceiling and partitioning contractors with the same management and site teams from each; we may as well be working for the same company. They know how I run a site and I know their expertise, it creates a high-quality, low drama and a no surprises process. It also creates an enjoyable environment to work in; everyone knows the project will run smoothly and they'll be happier getting to site every morning. This enjoyment is apparent in project meetings and the whole team benefits.
Over the past 10 years, Collins has developed a reputation for increasingly complex structural refurbishment and fit out projects upwards to £30m. You earn a reputation by consistently performing and doing something in a particular way and we have achieved this by every one of our Project Directors driving this ethos across their sites.
As a Senior PM, I know how I want things done on site and it is my role to ensure the behaviour of the whole project team is to a high-quality standard. The historical view that has suggested contractors aren't 'professional' has been touted for many years but Collins is looking to change this as by ensuring high standards run through the whole team, every time and on every project.
Ultimately a consistent approach gives clients the comfort that they have mitigated a large degree of their risk, because they have a very solid idea about how the project will be delivered.