Collins' ethos is to win work with an achievable project programme in place. This is its priority ahead of a desire to fill an order book.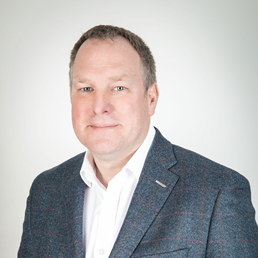 Rob Carr, Divisional Director
Our company's approach has led to long client relationships and a reputation for attention to detail during the pre-construction stages, when planning is key.
It has proved instrumental in helping us implement social distancing on sites and get our clients' projects back up and running, whilst adhering to the CLC codes of practice. After a three month programme of daily tracking and monitoring of planned labour against actual, insights reveal that carefully considered programmes and sequencing are now more important than ever.
How many times does a Project Lead walk their sites and question the amount of labour they have at one time, whether too much or too little? With so many variables to juggle as well as different goals, most sites tend to see a spike in labour during the closing periods of projects. This is when work starts to double up to recover the lost time created from inaccurate planning in the early stages.
The outcome is operatives working on top of each other to 'get the job done'. With social distancing becoming a long-term normal this is no longer possible. Thinking about how to close out a project in a controlled manner during the tender stage has become even more crucial.
This leads to uncomfortable truths at the start of programme development and something Collins calls 'Building in Realities'. This phrase may dampen the spirit of clients during the initial stages but by recognising and accounting for the correct processes, it means we keep our programme on track.
For example, something as simple as documenting, signing off and procuring specific materials. We allocate adequate 'float' in the process to allow for an element of re-submission and any 'tardiness' from a member of the parties involved. We develop a realistic timeline that is sympathetic to the needs of the vital design and procurement process. One that does not put unnecessary pressure on programme drop lines that will show a delay from the first week. By accommodating 'realities' we do not have to push the team to the aforementioned spike in labour to recover a programme that was inaccurate at its inception.
On the re-opening of sites on April 14, we implemented a daily tracking and monitoring programme across all operational projects. We received attendance figures every morning that enabled us to measure expected (planned) against actual operatives on each site; this helped us forecast productivity as a result. The direct links between labour levels, time and valuations were incredibly accurate. The Board was able to identify trouble spots, sites with labour issues and able to predict more accurately the longer-term financial consequences to the business.
Our smaller sites, with smaller teams, had lower labour expectation and were at around 100% attendance and productivity on re-opening post the shutdown. The trend in numbers of people returning to work across our bigger sites aligned almost perfectly, showing an increasing confidence as each four-week period passed. It took us a month, from April to May, to get from 40% productivity to 90% average across the business and a further four weeks to hit the 100% milestone during June.
As the nation followed the COVID-19 graph to flatten the curve, we were also following our own.
The tracking showed us where we were losing and/or gaining time and supported decision making on where to use labour more efficiently. Our attention to detail on pre-construction processes meant that no site was more than two weeks out from the critical path. The sudden rise to five and six weeks would have been more problematic but our 'Building in Realities' meant adjusting teams on sites could quickly help correct the timelines.
These adjustments focused on one area only, the critical path. By stripping away all the excess people that would usually be present at specific stages, we were able to adhere to social distancing guidelines, keep our employees and subcontractors safe, and maintain the programme.
It is a well-established truth that clients want to see 'life' on their project. There is nothing more damning than hearing the phrase "Where is everybody?" on a site walk around. What we say to our clients from the outset is that high numbers of people at one time does not get the job done. The right number of people at the right time to maintain the critical path is key to success and efficiency.

There are times when the pressure of making a site busy means, for example, floors get installed while the high-level work is still taking place. Within a realistic and accurate programme the materials come in at the right time and are fitted once by the fewest people and in the right sequence.
Our tracking and monitoring forced us to re-examine our site working practices and the insights gathered have confirmed that efficiency is key. And the efficient use of labour is now more important than ever; this does not mean programmes will take longer but we need to be smarter and look further ahead whilst planning works, especially at the close out stages and where programme activities get stacked.
It means construction teams must hold honest conversations around the programme from the very start. The days of excessive labour to make up for delays brought about by unrealistic planning are long gone.