Collins are currently on site at 10 Stratton Street, an £8million refurbishment for New Estates International. Our Site Supervisor on the project, Sam Stonestreet, posted this update recently:
" This £8m Cat A fit-out is located in the centre of Mayfair where I have been part of the management team since June 2016. We are currently on course to complete in Spring 2017 and we have achieved a lot so far.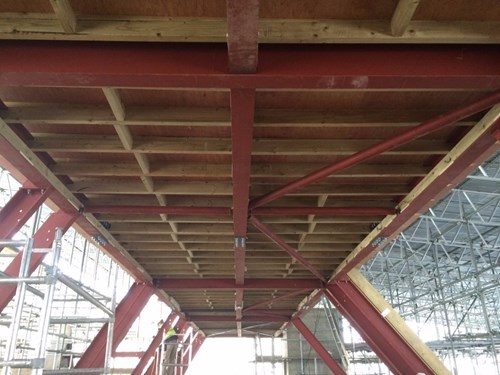 As well as the mechanical and electrical elements of a Cat A fit-out, along with the usual finishes, we have taken up a number of structural challenges on this job. A new steel framed roof has been built in order to create an additional floor along with a new lift shaft to service it. Forty-one steel framed dormer windows create more floor space and light, and we have extended the reception ceiling height to four meters.
I have been involved with the project since the start of the construction phase, working to my strengths by drawing on experience from my eleven years as a civil engineering surveyor in the Royal Engineers. I have also relished the opportunity to gain experience in other elements of the fit-out industry.
In particular I have managed the three passenger lift installations, the steel-work package including the new roof, dormers and stair cases, the raised access flooring to all nine floors and the carpentry works.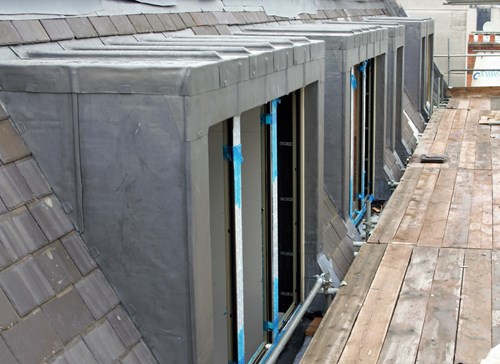 The huge scaffold and temporary roof required to enable the external works presents many restrictions to the critical path, as well as the logistics which are always a challenge in central London.
I look forward to updating you on the successful completion of our project in Spring. "
Back to News