Collins is working with Grosvenor and Buckley Gray Yeoman to deliver the complex structural refurbishment and extension of 27 Eccleston Place, an 1800s ice factory warehouse in the heart of Belgravia.
The project will transform the building into a modern mixed-use destination that provides an enhanced space for the local community of Eccleston Yards. Spanning four floors across 30,000ft2, the re-purposed warehouse building will offer high-quality retail and office space and a rooftop restaurant.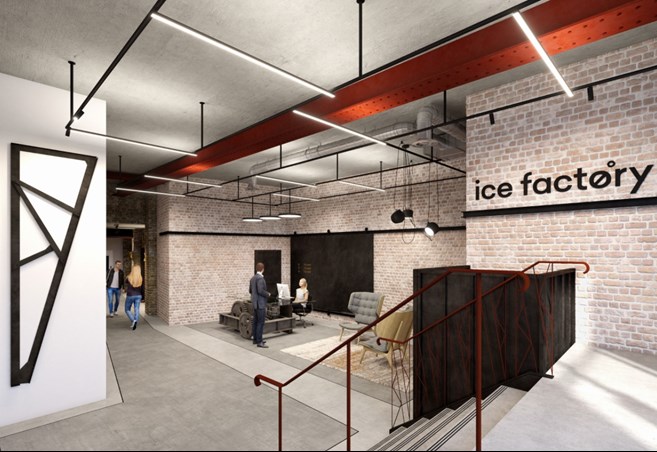 As part of the sensitive refurbishment, Collins will restore elements of the building's rich history of commerce from the early 19th century, which will be used to merge heritage with modern workspace facilities. 27 Eccleston Place was built for Shingleton's Ice Company in 1830 and has since then remained in use as a warehouse for a coachworks and later as a car service centre. During initial enabling works the team uncovered an original ice hoist, which the design team are exploring whether to feature in the building when it reopens. The building is also being named 'Ice Factory' as tribute to its original use.
The complexity of altering the building's structure from its original status posed a series of technical challenges onsite. In response, the Collins team has provided a series of structural solutions to create a high-value, repurposed and more sustainable building whose preserved history will enhance the building's brand and attractiveness and give it an edge over a new build.
The refurbishment involves adding two new floors and the team has now completed the removal of the roof ready for the new structure to be inserted into the retained fabric of the building. Most of the existing façade will be retained, which includes features such as existing stock brickwork, an exposed steel structure and arched windows.
The former industrial building is located within a conservation area, is within close proximity to rows of Grade II-listed Regency and Victorian houses, and also has the London Underground running just two metres below ground level. Careful planning and consideration has been needed throughout to ensure disruption is minimised to neighbouring stakeholders, residents and TfL. Collins' experience of complex structural refurbishments has allowed us to put the correct programme in place from the outset, allowing for the high-level coordination and communication needed with local stakeholders.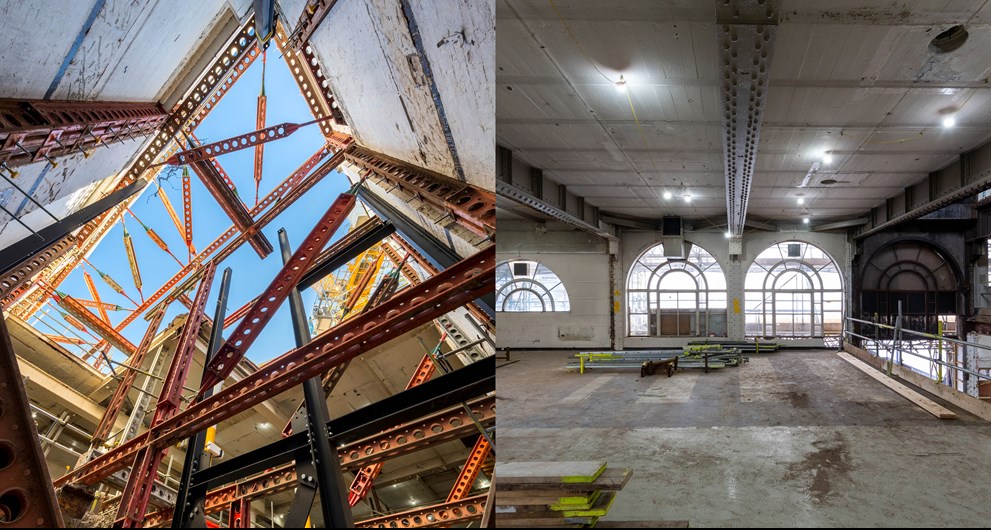 One of Grosvenor's key requirements for the project is that the building, and the construction process, meets their sustainability requirements. This is being achieved using CEM free concrete and donating to Trees for Life to directly offset our carbon emissions from the project. The project is also targeting BREEAM Excellent.
The project is due for completion early 2022.