Collins is proud to announce the completion of the refurbishment to 78 Duke Street in Mayfair to create a premium, fully fitted office space on behalf of Grosvenor. Collins delivered an extensive refurbishment followed by a high quality fit out to restore and transform the building into a luxurious and contemporary workplace.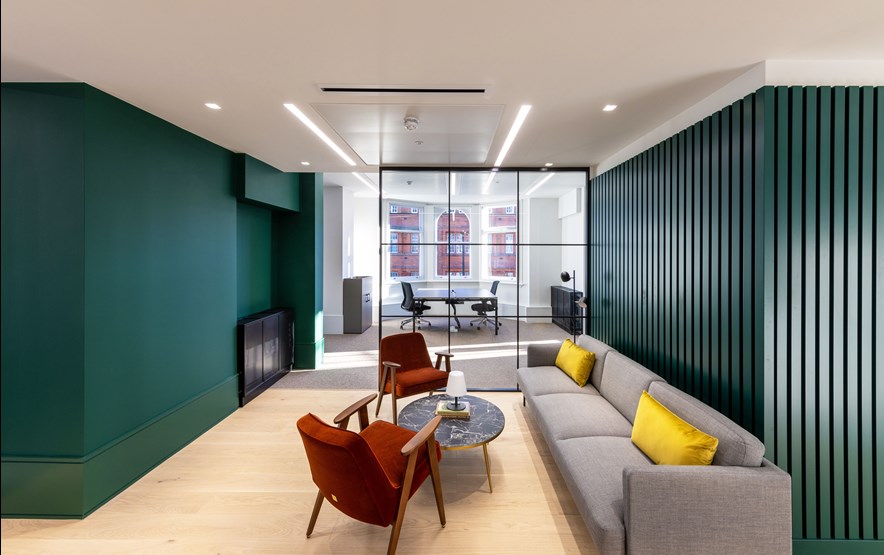 Located in the heart of Mayfair, the period properties that were 78-82 Duke Street have been fully refurbished and combined to create a single, 14,300 sq. ft mixed-use development comprising a basement and ground floor restaurant, a pub, and office accommodation across the upper four floors.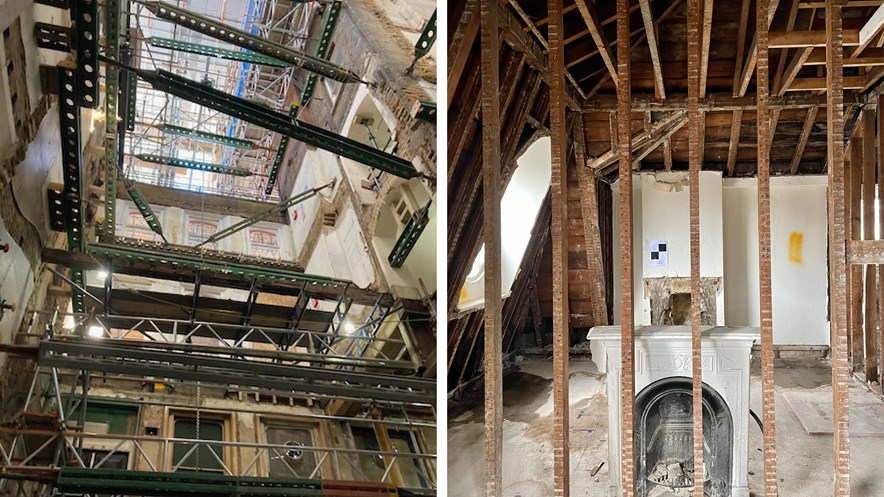 The buildings were originally built in 1886/87, so a key focus of the refurbishment has been to increase the efficiency of the buildings whilst retaining as much of the structure as possible, to support Grosvenor's sustainability targets. The thermal performance of the building has been upgraded by installing a new roof and undertaking restorative works to the external fabric, including retaining and restoring the original facades and feature sash windows. The team also installed new heating, ventilation and cooling systems, and biodiverse green walls and planting on a newly constructed communal terrace.
Internally, the building has been remodelled with extensive structural alterations including infilling the rear lightwell and constructing a new core to provide step-free access to all floors, as well as installing a new staircase across all floors.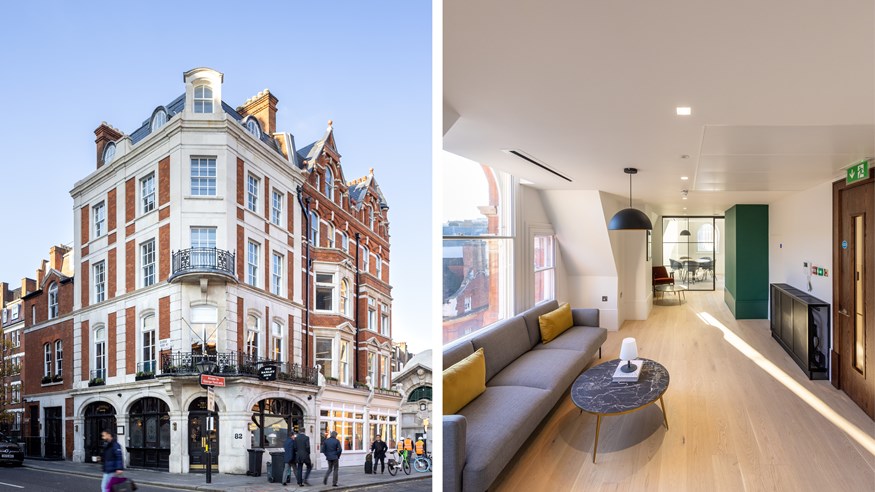 A premium 'plug and play' office space has been delivered to levels one to four, a total of 5,200 sq. ft, fitted out to the highest quality ready for tenants to move straight into. The design-led fit out includes boutique fixtures and fittings to create a luxurious and contemporary feel.
The full design team included: TFT Consultants, Moxley Architects, Heyne Tillett Steel, GDM and Leslie Clarke Consultants.