In a collaborative blog with Matthew Lubbock from Hive Consultants, Ryan Cleanthi explores how fit out has evolved over the past few years to achieve greater employee experience and improve energy efficiencies within the workplace.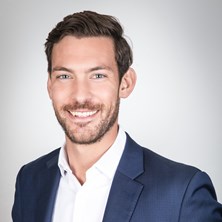 Ryan Cleanthi, Collins Construction
Fit out is evolving from the Cat As and Cat Bs we were delivering for clients only a few years ago. Upgrading buildings to create additional space in the form of roof terraces or end of trip facilities, and the retrofitting of energy efficient systems are becoming the norm within our programmes.
At Collins we call it Fit Out Plus. It's fit out flirting with refurb and retrofit, and our clients are requesting structural adaptations – however minor – as part of the process. The different functions that end users now expect from a building and the added value tenants want to give their customers, combined with a drive for Net Zero Carbon (NZC) cannot be achieved by traditional fit out alone.
Employees have become customers and enhancing the customer experience as well as responding to their social values are today's main drivers in workplace redevelopment. Historically, companies used interior design and fit out to highlight their brand, replicating colour, texture and style to reinforce brand identification. Our expertise in using high-quality materials to deliver tailored and bespoke fit out programmes for clients for remains a significant proportion of our work.
However, many clients today want the very fabric of the building to show their brand and business values and commitment to NZC and as well as provide a variety of lifestyle-enhancing functions.
The past two years have accelerated the shift towards delivery of premium space. Today, 75% - 80% of our fit out projects are Fit Out Plus projects that incorporate some form of outdoor space or terrace. Who would have thought that roof terraces with bars and sun loungers overlooking meeting rooms would be part of an office space in central London?
Yet it is these high-value, additional components that attract the eye of the investors. As a result, innovative clients with creative and capable design teams are developing game changing spaces for the office sector and our fit out and refurbishment teams are working more closely than ever.
However, standalone ancillary facilities are not enough. The urgency to create energy efficient buildings is as equally important, if not more so, and we are increasingly collaborating with specialist consultants from the outset. Fit out, refurb and retrofit have never been so closely connected.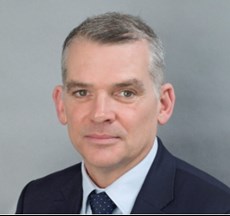 Matthew Lubbock, Hive Consultants
The drive to achieve NZC status for all forms of construction is becoming a driver on new build and refurbishment projects, and increasingly fit out, with the need to develop designs that are lean, mean and green in terms of both embodied and operational energy. 
Hive is being asked to develop designs for WELL, FIT WELL and NABERS (National Australian Built Environment Rating System) to name a few, and these schemes need to be considered alongside BREEAM and the EPC ratings. This can make plotting a course to achieve a client's final vision in terms of cost, function and longevity interesting because their vision needs to align with energy compliance and accreditation if they are to attract the right tenants.
Our clients have what we call a sustainable conscience and buy into the process, but it does require compromise.
We listen carefully to our client and the wider professional team and reduce the problem that we need to solve, to its simplest form, then we build the engineering around the resulting constraints and project aspirations. This approach will require developing accurate thermal models and energy models as soon as possible. 
Historically, the driver for a client fit out was design and aesthetic and very rarely included any upgrading for energy efficiencies. But as Ryan explains, fit out is evolving. Increasingly, we work with clients who want to make good inroads during the fit-out / construction stage. The fit out process used to be a quick turn-around; today it offers clients the opportunity to consider what additional sustainable goals can be achieved. This may include making the building fabric more insulated and airtight or exploring what can be cleaned, repaired and reused rather than replaced.
It is also during the fit out stage we advise clients on the commissioning of the MEP and intelligent systems that, on completion, will monitor and run an energy efficient programme while the building is in use. These systems will only function correctly if time is taken to properly size, select and operate them but the result is it will help an office building reduce its energy by a meaningful factor.
Our clients today have much more to consider. They need to achieve a balance between commerciality, end-user experience and carbon reduction, both during the fit out process and throughout the building's lifecycle. A fit out, perhaps once regarded as a refresh of space, has become an opportunity to make a real sustainable impact on the space around us.