There are a wealth of issues a client must consider when viewing a prospective building for refurbishment and fit out. Balancing the British Council for Offices' (BCO) imminent density guideline change, expectations of employees' WFH, and providing in-office 'home from home' comforts have simply added further dynamic to the process.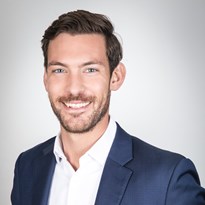 Ryan Cleanthi, Divisional Director
Changes in our work environments over the past two years have created uncertainty around the short-term and long-term roles of the workplace. How does the office need to work next month, next year, and in five years? How will all employees get back to the office, will they ever?
The BCO recently announced it was preparing to change its guidelines on office density. Obviously, this is in response to the pandemic but a by-product of this will be to address the disposition for some developers and landlords to cram as many people into workspaces as possible with no regard for aesthetic or comfort. Did this ever really work as a successful office environment?
For Collins, it has been a long-time since we have fitted out office spaces that have not put comfort, flexibility and break out spaces before maximum capacity. Our clients are already creating home from home spaces and emphasising the need for these places to engage people rather than contain as many employees as possible.
For many building owners, the question will be how to future-proof their asset structurally so it can be adapted to suit their short-term and long-term commercial needs. No one would ever have imagined such a significant and rapid shift to our working environment, but 'de-risking' to accommodate all scenarios will now need to become the norm.
Some buildings are just not adaptable. This was not such an issue when, 10 years ago, occupiers were faithful to 20-year leases, or even in pre-pandemic times two years ago. Today, de-risking a building by understanding its infrastructure and the services behind it is more important than ever to its whole life costing. Knowing whether a building can be structurally adapted to give developers, landlords and occupiers the option to subdivide should they need it, is key to how it operates over the short and long term.
Developers will be keeping an eye on the new BCO guidelines but they and their prospective tenants can make their own changes by adapting working methods alongside the adapting of space. For example, one of our flexible-working clients is introducing something similar to a squad rotation model; this has enabled them to take less square footage on the basis that the workforce rotates week by week. The client will use a flexible town hall space when they want to bring the whole organisation together. The introduction of using different spaces for different needs is characteristic of a flexible, or co-working model.
In a PW article on BCO guidelines, a flexible workspace operator told the magazine that a change in the guidelines would "break the model" of many co-working operators if applied. It is my belief that, instead, flexible working operators will lead the way once again in how we can use office space in the future.
This is especially so in terms of office design and fit out. In the same article, Charlie Green, co-chief executive of The Office Group, said if providers wanted to encourage occupiers back to the office, they would have to provide what customers wanted.
These appear to be challenges to overcome, the advantages of increased flexibility are tangible. Clients have requested we consult and work with them from the very start of a project and as a result our programmes have never run so well and to their ambitions. For the end user, workspaces have never been so well considered, incorporating aesthetic and creativity with well-being, space, light and ventilation.
There are still reports of some people wanting to work from their second bedroom / study-spaces at home, although numerous, recent studies have revealed the benefits of collaborating and sharing ideas whilst working as part of a team. With such a focus on fitting out spaces to cater for increased employee wellbeing and comfort, there has never been a more exciting time to get back to the office.