Built in the early 2000's, 30 St Mary Axe, commonly known as The Gherkin, is situated in the heart the City of London. Collins began work within this iconic building in 2006 when we were awarded the fit out of Level 31 on behalf of Mayer Brown. Since then, over the course of 11 years, we have carried out work across 26 other floors within the landmark for companies such as Lab 49, Swiss RE, Kirkland & Ellis and Allied World.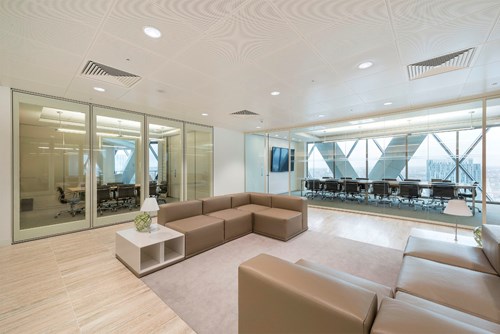 Due to its design, the building comes with a number of logistical challenges. Noise pollution proves problematic due to the floor openings put in place for ventilation purposes. Furthermore, with only one goods lift coming from the sub-basement, all deliveries both in and out of the building must be meticulously managed 
and with strict security guidelines all visitors to site must be registered and pass through security.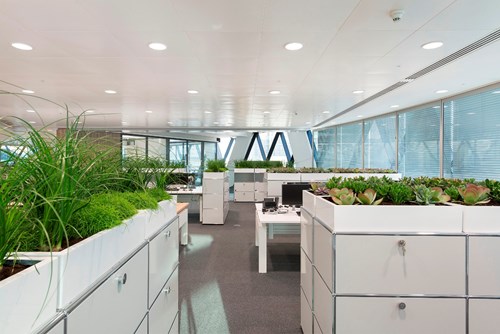 Collins has carried out a mixture of both CAT A and CAT B fit outs for both tenants and the landlord within 30 St Mary Axe, the most recent of which are for two of the most prevalent companies within the building. A £2.2million office reconfiguration for Kirkland and Ellis is currently on site across levels 20-24 as well as a £500,000 CAT A fit out to level 12 on behalf of Swiss RE.