London's architecture is integral to the city's colourful history and helps attract thousands of visitors every year. Refurbishment of buildings that protects them should play a key role in the city's evolution.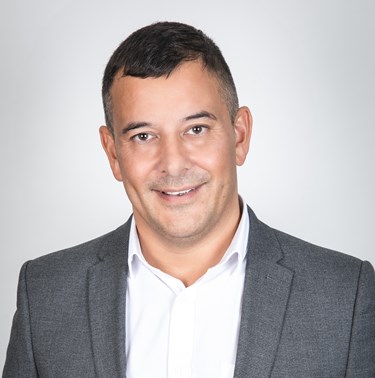 Tony O'Shea, Project Director
As Anisha Sehgal outlined in her recent article, future development must address the green agenda. At a time when we are striving to build better, what could be more sustainable than reusing existing buildings ahead of building brand new?
Refurbishment is not always the easiest option and we have encountered every kind of complexity from integrating CLT into an existing structure to underpinning buildings above the Jubilee line. There are often more structural and spatial challenges to overcome than when opting for a simple demolish and build.
But the 'new build' simplicity is often reversed by more complex planning considerations that turn a straightforward concept into months of negotiation and redesign. Those who choose to build within an existing framework are rewarded with fewer planning restrictions and a speedier route to market as applications can be passed within months.
Density is increasing in London and the complexity of the view, height and light restrictions pose serious constraints; the Square Mile and the streets around it are reaching their capacity for tall towers. The view that stretches from Sir Christopher Wren's house next to the Globe Theatre across the river to St Paul's Cathedral remains completely unrestricted and do not expect that to change any time soon.
Buildings such as St Paul's contribute to the aesthetic value of the city, an important commodity to investors and especially those overseas. What our city's architecture offers is an opportunity to be part of British history. Glass tower blocks can be bought all over the world but only in the UK can you obtain a 300-year-old building just off the banks of the River Thames.
We could stop building new tomorrow and yet continue to re-shape and enhance our city through refurb for years to come with what seems to be an endless supply of existing stock. This option contributes significantly to the government's net zero target of 2050 by introducing a whole-life carbon approach to construction. Transforming an existing building into a space that meets today's standards can be a challenge but there is not the need for factories of glass, steel, brick and concrete on the same scale during the build process. This approach embraces the ethos to reuse rather than replace, something that we are exploring in all areas of society.
Architects who use their creativity in reuse have been instrumental in shaping the trends for living and workspace. Refurbishment has been a key driver in the trend for exposed services that not only serve functional purposes of increasing ceiling height and providing 21st century functions, but achieves this with a creative nod to the industrial era, a design now so sought after. The impact of demand for 'exposed and industrial' has helped raise the quality of M&E services.
Construction craft and the expertise to overcome 'surprise' and breathe new life and value into an old building is what makes refurbishment so rewarding and worthwhile.
The practice is integral to maintaining and protecting our cityscape and in 25 years we will be refurbing the new builds developed today. London's refurb pipeline is healthy and with a bit of collaboration and creativity the opportunities to realise great value of an asset is stronger than ever.